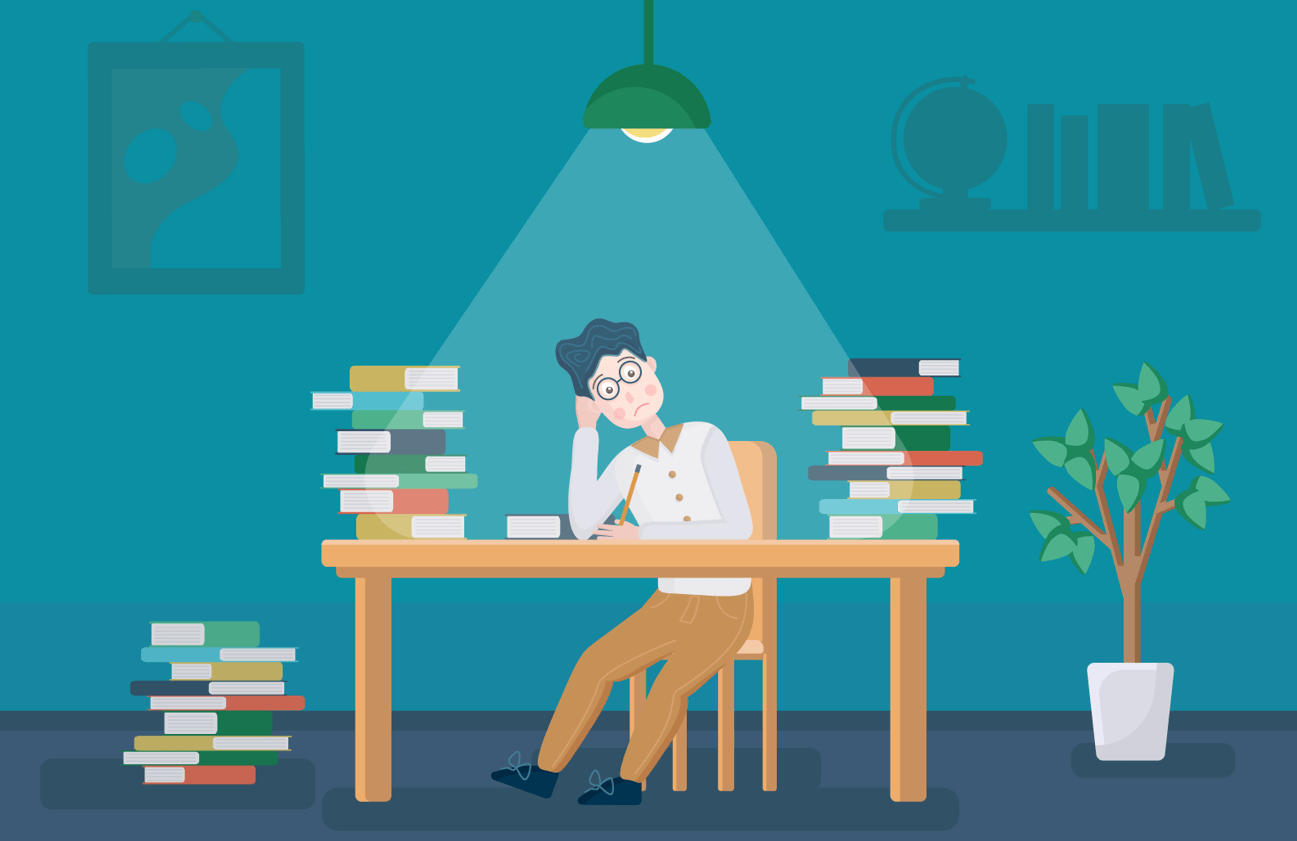 The Importance of Studying 
As you might already know, studying will not always be fun because there will be certain challenges and days when you will not feel like learning. Even the brightest students will feel confused when there is a complex grading rubric or revisions from their college professor who will ask them to revise their writing. Thankfully, there are ways how to make studying fun by turning to various tools and mental tricks. Some students will try to create a special environment or listen to music, while others will implement a game and entertainment to make complex subjects easier. For example, you can approach those complex History concepts by turning to funny HBO epic historical episodes or learning in the augmented reality classes. It will always depend on available resources and the creativity of both teachers and students. Still, you have to adjust fun to the studies as there are curriculum standards and the credits that you must meet to proceed with your learning. 
The Schedule and Accuracy 
Speaking of the importance of your studies and fun, one should mention remote or online learning that has revealed more specific challenges than benefits alone. From one side we have received additional flexibility with our learning schedules, yet it also came with a decreased attention span and peculiar distractions. The trick to success is finding the right balance between the comfort of your home and things like listening to music and adherence to your academic schedule. The most efficient solution is the use of flashcards and notes that can either be done on paper or set as the various reminders set on your phone. You can use Google Calendar, which can be run on both iOS and Android, or turn to alternative scheduling apps like Trello or AnyDo. These have great import/export options that can combine various solutions that you already use. 
How to Get in The Mood For Studies
Now that we have outlined our academic schedule, it is vital to get in the right mood for learning. When you feel inspired and know how to overcome anxiety and stress, use the right moment. Even though you are facing upcoming exams and have to do several essays, studying is fun if you acknowledge why you do not want to study or what kind of challenges make you feel anxious. If you are not in the right mood, avoid procrastination at all costs and approach things differently. Your primary purpose should be finding a solution, which is not always academic. It means that you may feel stressed if you are distracted by your roommate, the TV in another room, or the outside noises or you need to study somewhere else.
The time that you allocate for your studies is always critical. Do not study for hours by trying to complete every task (unless you have tight deadlines!) because it will only exhaust and take away the fun. You can take notes and reward yourself just like in video games for every task that you have completed. It will help you get in a competitive mood and even cooperate with your college friends. You will enjoy your learning and add more fun to your life! 
How to Enjoy Studying 
The most important to enjoy your learning is to stay motivated and master information beyond your course materials. Learn how to think outside the box and always go at your own pace. Even if your time is short, do not push yourself and try to find out why some subject is important for your needs. When you know why you are studying something, it will make things more fun. It will also help to remove the stress as you are examining your grading rubric that does not make sense. You should also research the subject and find something that inspires you by going beyond your course materials. This way, you will keep things custom and can enter college debates or discuss certain concepts with your college professor! 
10 Most Effective Learning Tips 
Keep your study area tidy.

Add more light to your study room, design more space, and avoid cluttering your study space. 

Get enough sleep.

It is necessary to get at least 8-9 hours of sleep. When you have an exam coming up, do not stay up late. 

Keep yourself hydrated.

You should consume at least 13 cups of beverages daily. It is about 3 liters a day. 

Learn how to overcome procrastination.

It is one of the most important aspects to consider because if you learn how to manage your

time

, things will be more fun. 

Take breaks from your studies.

It is recommended to study for 20-30 minutes by taking a break for 10-15 minutes. 

Avoid distractions.

Keep things quiet and remove distractions like social media alerts and external noises that

could turning in study

methods. 

Learn together with your friends.

Remember to cooperate with your college friends by studying together. You can also opt for team projects as these will always help you succeed and avoid

boring

individual work. 

Plan a study timetable.

You can use

an interactive timetable and plan things ahead. It will help you to meet the deadlines and start with things that you like the most. 

Learn to work out.

Keep yourself active, play sports, take a walk in the park, or just do some stretching. 

Keep things creative.

Even when you are dealing with a complex subject, apply creativity and think differently. Add multimedia elements, discuss things, and add some fun! 
10 Additional Tips to Make Learning Fun 
In addition to what has already been mentioned, consider these simple tips that will make things more inspiring and show you how to love studying: 
Write creative stories to improve your writing skills. 

Start learning a foreign language to discover new cultures. 

Add games and quizzes to make things more interactive. 

Add music to your studies to keep your brain concentrated. 

Learn more about

your subject by attending various workshops. 

You might also

watch YouTube videos on the topic you have to approach. 

Join community services or volunteer. It will help to widen your horizons. 

Learn how to communicate with your college professors and make friends. 

Participate in college debates and stay active in joint projects. 

Try interactive learning solutions and join free learning courses. 
Useful Resources to Make Your Learning Fun 
You should also consider specific resources that will add more life to your studies: 
Fun Ways to Study
Methods
Still, it is often difficult to learn a subject that poses little to no interest. The most efficient solution is to use an interdisciplinary approach and creativity. While being creative is not that hard, an interdisciplinary method stands for combining more than one discipline. For example, you can mix history and economics or add psychology to your education course. When you are dealing with Business Marketing, add economics and journalistic practices to promote your values and services. If you have to deal with statistics, learn more about history and seek all the interesting facts! The most important is to use more than one method to find out what helps you the best as you keep yourself interested! 
Since some college students may turn to books or interactive websites, we decided to provide you with 5 helpful resources: 
The most important is that you can keep yourself inspired, do some reading, and always explore because it is the essence of learning. It could be turning in study methods that you should start with. Take one step at a time, take breaks, listen to others, participate in physical activity, cooperate, and you will find ways make studying fun.