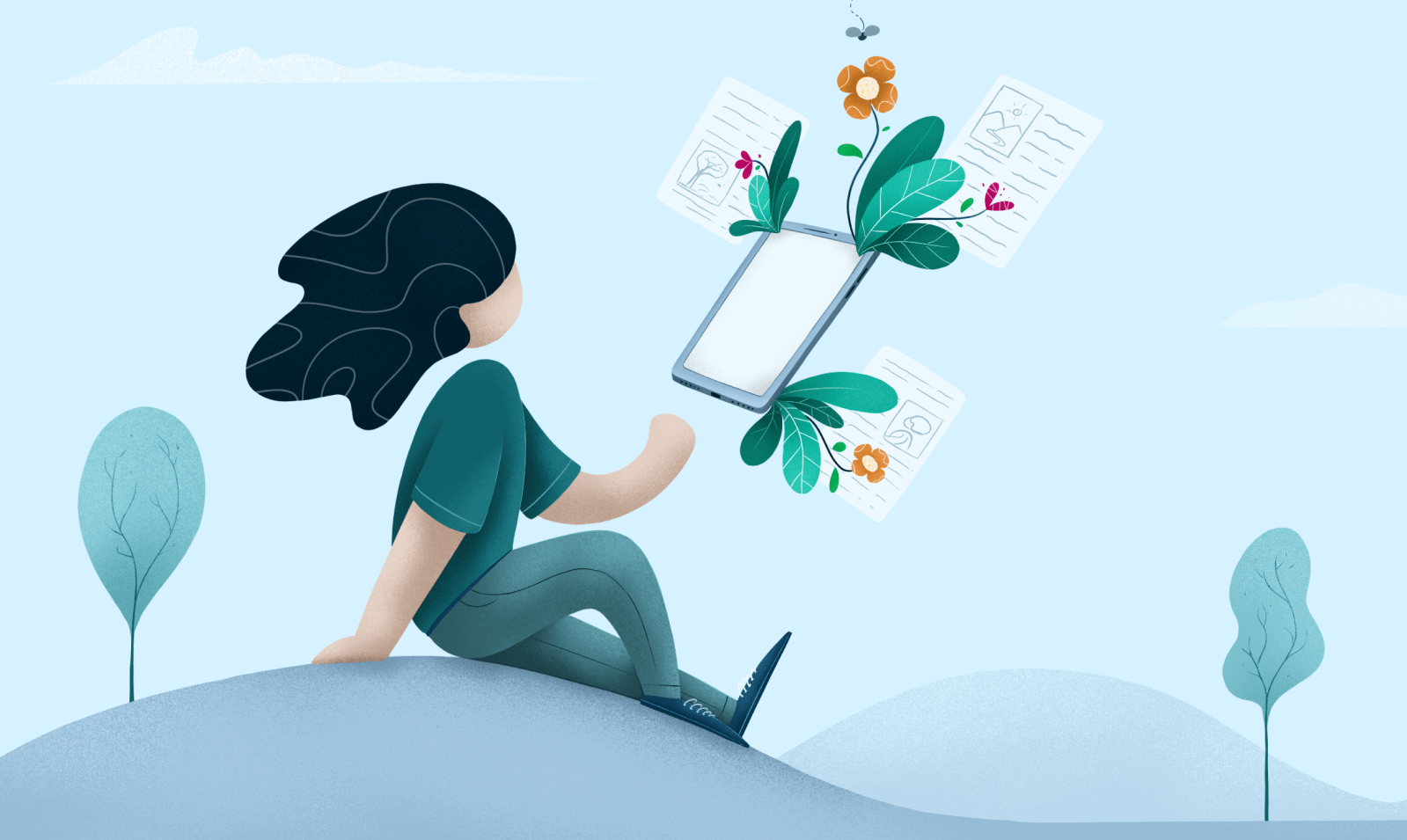 Why Do People Love Quotes? 
The importance of quotes from the books cannot be underestimated as we are dealing with college essays, blog posts, or even postcards that provide something meaningful. The quotes can be inspiring, helpful, fun, controversial, or educational as they help to shape an opinion. The quotes from the books inspire people to read and form special role models. We also learn more about literary devices as we look through quotations that fit our objectives. Even if we do something for fun or quote Shakespeare as we talk about love, we go beyond the basic phrases and add something special to our speech or writing. 
Dealing with essay writing, the use of quotes helps to support our opinions with the classic sayings. The most important is to provide due credit as it helps to avoid plagiarism. You may use short quotes from books if you are worried about similarity levels as these won't be lengthy in terms of what you paraphrase or use in your essay writing. Ensure that your citation is used wisely and fits within the context because it must be there for a reason! Think about the main message, introduce it before you use some quotes, and your writing will become even more meaningful and concise. 
Inspiring Book Quotes For College Students 
Always think about your writing objectives before you choose a suitable quote. Provide some background information about the author of the citation if it can help make things clearer to your readers. It's always important to give such credit, especially if you are turning to a quotation that is not belonging to the classics. 
💖 Quotes About Love
The quotes about love hold an immortal power as these are always applicable even when your essay is dealing with serious subjects. Here are some book quotes about love that you may explore: 
"He stepped down, trying not to look long at her, as if she were the sun, yet he saw her, like the sun, even without looking." - Anna Karenina by Leo Tolstoy.

"He sweeps her hair back from her ears; he swings her above his head. He says she is his émerveillement. He says he will never leave her, not in a million years." - All the Light We Cannot See by Anthony Doerr. 

"We've loved each other so long I've never been a man and not loved her." - The Essex Serpent by Sarah Perry. 

"Did my heart love till now? Forswear it, sight! For I ne'er saw true beauty till this night." - Romeo and Juliet by William Shakespeare. 

"One hour of right-down love is worth an age of dully living on." - The Rover by Aphra Benn. 

"Her love was entire as a child's, and though warm as summer it was fresh as spring." - Far From The Madding Crowd by Thomas Hardy. 

"Every atom of your flesh is as dear to me as my own: in pain and sickness it would still be dear." - Jane Eyre by Charlotte Brontë
🌟 Inspirational Book Quotes
When you are dealing with the quotes from the books, seek something that inspires you and pushes you forward to overcome the challenges. Here are some great books worth reading because of these quotes alone: 
"Sometimes weak and wan, sometimes strong and full of light. The moon understands what it means to be human."- Shatter Me by Tahereh Mafi.
"It is better to be hated for what you are than to be loved for what you are not." - Autumn Leaves by André Gide.
"She decided long ago that life was a long journey. She would be strong, and she would be weak, and both would be okay." - Furthermore by Tahereh Mafi
"It is only with the heart that one can see rightly; what is essential is invisible to the eye." - The Little Prince by Antoine de Saint-Exupéry.
"Hoping for the best, prepared for the worst, and unsurprised by anything in between." - I Know Why the Caged Bird Sings by Maya Angelou. 
"It is a curious thought, but it is only when you see people looking ridiculous that you realize just how much you love them." - An Autobiography by Agatha Christie. 
"We all require devotion to something more than ourselves for our lives to be endurable." - Being Mortal by Atul Gawande.
💪 Motivational Quotes
If you are looking for meaningful inspirational quotes from books, this section will fit the bill. Make sure that you do not change the original meaning if you cite and mention the author!
"Even the darkest night will end and the sun will rise." - Les Misérables by Victor Hugo.

"It's the possibility of having a dream come true that makes life interesting." - The Alchemist by Paulo Coelho.

"'What day is it?', asked Winnie the Pooh.

'It's today,' squeaked Piglet.

'My favorite day,' said Pooh." - The Adventures of Winnie the Pooh by A. A. Milne.

"I am not afraid of storms, for I am learning how to sail my ship." - Little Women by Louisa May Alcott. 

"I wanted you to see what real courage is, instead of getting the idea that courage is a man with a gun in his hand. It's when you know you're licked before you begin but you begin anyway and you see it through no matter what. You rarely win, but sometimes you do." - Harper Lee, To Kill a Mockingbird.

"And so we beat on, boats against the current, borne back ceaselessly into the past." - F. Scott Fitzgerald, The Great Gatsby.

"Who controls the past controls the future. Who controls the present controls the past."  - George Orwell, Nineteen Eighty-Four.
🔥 Best Book Quotes
While the "best" is always subjective, you will remain safe if you choose classic books that represent a part of your curriculum. Here are some examples worth checking as you are looking for the best book quotes: 
Life is to be lived, not controlled; and humanity is won by continuing to play in face of certain defeat." - Ralph Ellison, Invisible Man.

"It is a truth universally acknowledged, that a single man in possession of a good fortune, must be in want of a wife." - Jane Austen, Pride and Prejudice. 

"Tomorrow I'll think of some way to get him back. After all, tomorrow is another day." - Margaret Mitchell, Gone with the Wind.

"Don't ever tell anybody anything. If you do, you start missing everybody." - J. D. Salinger, The Catcher in the Rye. 

"The world breaks everyone, and afterward, many are strong at the broken places."- Ernest Hemingway, A Farewell to Arms. 

"Nowadays people know the price of everything and the value of nothing." - Oscar Wilde, The Picture of Dorian Grey. 

My advice is, never do tomorrow what you can do today. Procrastination is the thief of time." - Charles Dickens, David Copperfield. 
🤓 Knowledge Quotes
Some quotes that you may encounter are dealing with the knowledge or a piece of advice. As you are looking through the books, take notes and write down the words that inspire you.
"So many things are possible just as long as you don't know they're impossible." - Norton Juster, The Phantom Tollbooth. 

"The same substance composes us — the tree overhead, the stone beneath us, the bird, the beast, the star — we are all one, all moving to the same end."- P.L. Travers, Mary Poppins. 

"All human wisdom is summed up in these two words – 'Wait and hope.'" - Alexandre Dumas, The Count of Monte Cristo.

"But man is not made for defeat,' he said. 'A man can be destroyed but not defeated." - Ernest Hemingway, The Old Man and the Sea.

"All we can know is that we know nothing. And that's the height of human wisdom." - Leo Tolstoy, War and Peace. 

"There are some things you learn best in calm, and some in storm." - Willa Cather, The Song of the Lark. 

"You forget what you want to remember, and you remember what you want to forget." - Cormac McCarthy, The Road.
The Book Quotes Make Your Writing More Meaningful 
As you are looking for the best quotes from books, think about the introduction for your quote as it must play the role of culmination in your writing. Although it can be used at the start of some paragraphs, it's much better if you can lead your readers to the point where the quote becomes absolutely necessary. Unlike those quotes that contain some statistical data or references to newspapers in academic writing, quotes from the books that are used for creative purposes help to add an emotional impact to what you explore and portray in your essay. Even if you are working on a literary review and use detailed quotations to support your thoughts, these are paramount for the clarity and flashbacks (creative references) to the original text. 
The quotes also help to implement various literary devices like metaphors and useful allegories since you can explain something complex with relevant sayings. Some college students tend to use Latin as a way to deliver an important message, while others will happily quote motivational sayings from autobiography books of their favorite celebrities. As long as you provide references and keep things accurate, these will help to make your writing more meaningful and to the point.