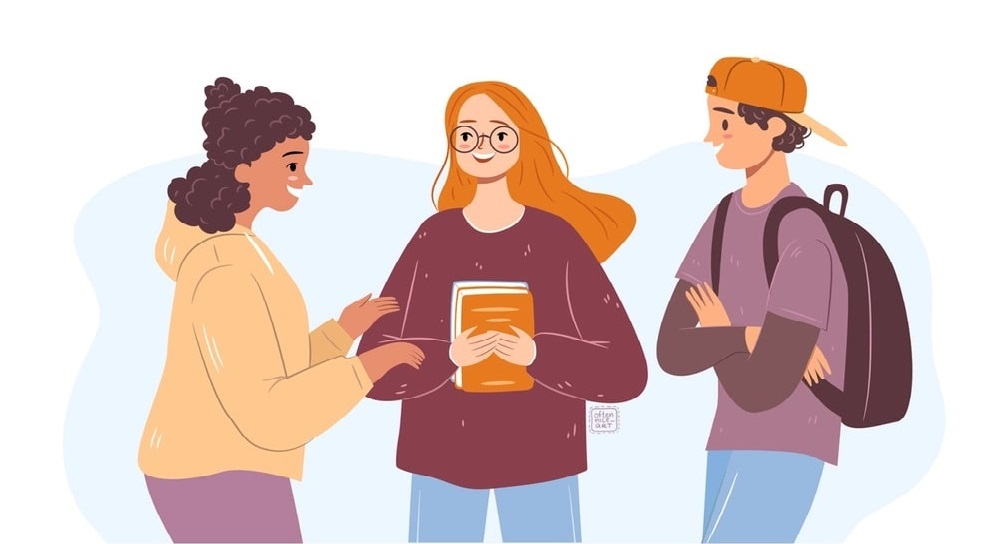 The chances are high that you have heard about STEM programs before or even taken part in one of them as a student or an educator. This time we shall discuss the ways to receive STEM grants and explain the most important benefits. Learning what is STEM education, it is essential to understand that it often goes beyond the classic educational curriculum and implements multimedia elements, guest lectures, and various presentations and research-oriented methods that are focused on scientific subjects one may teach. The variety of the learning methods makes STEM education unique because it is always advancing and can be adjusted in practice to suit the learning objectives and keep the theory and practice connected. 
Standing for Science, Technology, Engineering, and Mathematics, it's a set of subjects and specific tools that can be incorporated into home learning and assist students in solving real-life problems. In a certain sense, this type of teaching approach can be compared to what Waldorf and Montessori schools have used for letting the students approach important concepts in practice. If you are interested in technology and feel ready to show your skills (both teaching and learning), learning about what is stem should become your top priority as you explore various disciplines and see what grant and assistance methods can be used. Since we are dealing with innovations and adding numerous experiments and oral presentations, the use of STEM in modern education for schools and universities is what helps students to achieve success and remain creative. 
Unlike the typical school or college curriculum, STEM education does not provide you with the solution but forces you to seek them and explore them in practice. You must use your creativity instead of blindly following the rules that are provided by the teacher. It is also implementing the so-called team project approach to learning, which helps students to address their weaknesses and strengths as they cooperate, gain experience, and learn how to talk to each other and find joint solutions. 
What are STEM Grants? 
The grants for STEM education are not widely known because they do not follow the same objectives as the typical scholarships. Unlike a scholarship that you may receive for academic merits or poor financial state, the grants system is provided to students who intend to study various STEM disciplines and pursue STEM careers in the future. It is also applicable to educators who are planning to teach STEM subjects in America's urban schools or participate in charity projects that will promote Physics, Chemistry, Engineering, Math, Data Science, or related subjects among K-12 students as non-profit workers.  
The purpose of the STEM grants is also to fund the purchase of equipment and to help the teachers receive relevant training, including computer use. This information is usually distributed among the districts locally or provided by governmental organizations. Turning to Ed.gov, you will be able to discover more information regarding the restrictions in this field, which is mostly related to the number of grants and financial help you can get. If you are an educator who would like to create an innovative curriculum and you need assistance or additional funding, the STEM grants will be a helpful solution.
Speaking of the college learners or middle-school students, getting enrolled in additional STEM programs is possible as well. You should understand what's a STEM in your current curriculum and explain how an additional education may help you (homeschooling, learning challenges, innovative projects, athletic programs, etc). You may check the objectives that are followed by the NEA Foundation, which sets one of the best national examples and explains the principles and purpose of the STEM grants for schoolchildren in the United States. It does justice as one starts to learn and also addresses all healthcare matters where learners may need additional nursing help. The information is divided by the districts, which means that you must start with your local community and see what options are available for you if you are an educator or a parent who would like to get your child enrolled in a STEM curriculum. 
How to Receive STEM Grants?
The most important is to collect all the necessary information for your STEM grant appeal and relevant funding based on STEM subjects you would like to explore. You should start with the list of organizations and local community branches of the Ministry of Education of the United States to see what additional specifics must be there. In the majority of cases, you will be assigned a local STEM Coordinator or Curriculum Director who will be able to determine what kind of STEM grant you require based on your degree and state of things. 
– STEM Grants For Students. 🧑‍🎓
Depending on the majors and the age of the learner, you may consider the following Edstem solutions: 
– Wireless, STEM, and Radio Technology Education Project Grants. You may receive $3,000 grant help for your education. Even if you are home-schooled or have some doctor-given restrictions, you can apply as well. 
– Simons Foundation Grants in Mathematics and Physical Sciences. It is suitable for private and public schools and colleges and majors in STEM subjects during the first year of college studies. 
– Secure and Trustworthy Cyberspace Program Grants. It is provided year-round and provided a generous 500,000 grants for graduate and undergraduate students. 
– Avantor Foundation Science and Technology Education Grants. It also includes STEM programs for students that are home-schooled. It also provides after-school activities for learners and graduates. 
– Saxena Family Foundation Grants. You can receive from $5,000 to $50,000 STEM grants if you are enrolled in a public, charter, business, or any other type of school and would like to present some innovative idea. 
– Minority Serving Institution Partnership Program. It is sponsored by the US Department of Energy, National Nuclear Security Administration. As the title implies, it is aimed at minorities and stands for the ways to educate them from elementary school to college. 
– For Teachers. 👩‍🎓
– Educational Assistance and Training Programs. It's a charitable foundation that provides educators with the help that ranges from $2,500 to $15,000 grants. A great way to boost your career, especially if you have a Master's or Ph.D. degree. 
– Education and Community STEM Grants. If you want to receive a STEM education grant and implement it as a part of your community service and health services as a teacher, it is the correct choice. 
– Corning Foundation STEM Grants. It supports and helps to develop STEM community projects that are also focused on culture, arts, and the development of a healthy lifestyle. Educators from all academic backgrounds may apply. 
– Lockheed Martin STEM Technology. The offered STEM programs are aimed both at students and educators who are aimed to raise engineers. It is currently at the K-16 level. 
– Lawrence Foundation STEM Grants. It focuses on Biology and environmental protection and assists educators who plan to use STEM education as a way to protect the environment. 
Without a doubt, there are many other options that you will discover if you talk to your academic advisor or the board of education in the local community. Start with the list of STEM grants that we have provided for you and make sure that you create your statement of purpose in advance based on technologies you'd like to explore. 
Why STEM Education is the Right Choice? 
Let us remind ourselves again regarding what does STEM stand for by focusing on Science, Technology, Engineering, and Math. Since we are living in the age of technology and use electronic devices to communicate all the time, the importance of STEM education is essential. What makes it even more important, in our opinion, is the use of creativity and thinking beyond the course materials. The STEM educators give the students an opportunity to think differently, set an initiative, and seek solutions. It is exactly what helps to create strong leaders who are able to solve current and future problems. It makes it even more important to seek STEM grants and focus on the most efficient options to meet the highest standards. 
The easiest way to get your STEM education grant is to identify your needs first, set your goals in a statement of purpose letter, and then continue with the list of funds or organizations in the local community. Set your required budget and receive all the necessary permissions if you are an educator. Now do your best to identify what kind of funding you can receive and discuss your objectives. Once you have the directions to follow, take one step at a time and cooperate with others to find the most suitable and realistic solutions that can be integrated into practice.