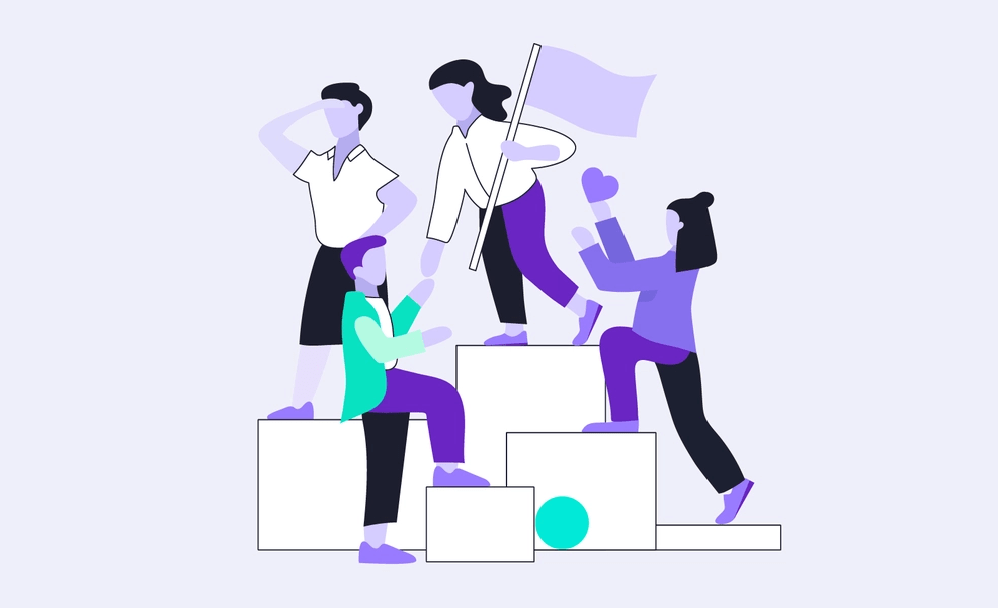 Browsing through the leadership topics for your school or college assignment, always start by exploring the subjects that inspire you as you will need more examples. Approaching leadership training studies, it is essential to develop yourself as a leader before you settle on a particular subject. You have to reflect on every aspect of the leadership by not simply repeating someone else's thoughts and existing standards but exploring the methods that can help you analyze and discover helpful solutions. Leadership is not only about the ability to lead but also knowing how to influence and guide people by learning how to listen. Since it is applicable to individuals and organizations, the choice of topics that can be explored is virtually unlimited. 
When you are working on a leadership topic selection, approach leadership not as a single discipline but as a sum of several subjects. It must be based on what you know well because every type of leadership training will be related to a situation, a group of people, and the relevant social circle. If you already have a case study, your task may include estimation and an effort to define the leadership style. Once you have a list of materials to explore or a shiny multimedia presentation, start by taking notes and explaining why specific methods of self-development sound helpful in your opinion and according to the specialists. Your tone must be confident and trustworthy! Your primary objective is to inspire people as you explain how, why, and when in your topic. 
Leadership Topics Overview 
Since there are numerous leadership training topics worth exploring, we have compiled a list of various ideas that you can brainstorm for your essay or research paper. Here are some of them that are most popular among college learners and specialists that work in the field of leadership studies: 
Communication Skills Management.

It relates to being able to communicate an important message and narrow things down when and if necessary. 

Project Planning.

It may include anything from business planning for a team of people to the execution of an investment project for real estate. 

Time Management.

While it's one of the wide-ranging aspects, managing your time is one of the important objectives when it comes to leadership training. 

Stress Management.

Mostly encountered in Psychology, Healthcare, and Sociology, stress management topics may include mental health studies or offer case study analytics. 

Disagreement Resolution.

The disagreements represent a natural phase of life, yet the role of a strong leader is to provide an efficient resolution that can please most sides. 

Management of Changes.

Once the changes occur, a leader must work with the ongoing processes to determine the pros and cons. 

Delegation Leadership.

The topics in this area focus on the execution of autonomy

styles

with the results that are always agreed upon. 

Negotiations and Conflict Management.

One of the topics related to leadership is the study of negotiations and management of the group, interpersonal, and mental conflicts. 

The Art of Inspiring and Influencing People.

You have to inspire people by influencing them with a positive example as you have to be the change you want to see. 
Remember that these are only very few leadership discussion topics that you can use as the starting point because the majority of tasks that relate to leadership training will use more than one methodology. 
The Importance of Communication Skills 
Some people are born with the ability to communicate their ideas correctly, yet it always depends on a person's ability to listen and to avoid being egoistic when it comes down to group work. Communication skills can be defined as a process where you gather information and analyze things before you start. If you are a college student or a representative in a company in an urgent need to find good leadership topics for managers, the first thing to do is to explore the importance of communication in various environments. For example, some students find it easy to talk to their friends, yet become stuck when they have to explain an assignment to the college professor. It is where the communication skill of a person is challenged because there is not only an objective to support the conversation with the simple "yes" and "no" but a necessity to voice one's opinion. It is a reason why topics of leadership are so varied, yet always start with the methods to either achieve or explore one's communication skills. As you make a choice on some topic, explore this aspect and it will always pay off later even when dealing with workplace conflicts! 
The Project Planning Aspect 
Project planning belongs to one of the most important challenges that a leader has to address. This is where you must explore various leadership topics for meetings. For example, talk about how the project can be narrowed down to focus on the most important problems or how to evaluate available resources by turning to outsourcing practices. A key to successful project planning is discussing things first by letting every person speak. After all, a single individual cannot control every aspect and may easily omit something important when offering the project's outline. Even if you are a freelance individual, it is still necessary to let an experienced person estimate your project planning during a meeting by leaving comments and suggestions. It helps to avoid bias when you think that you have every aspect in control as a leader, yet the practice shows that every project needs flexibility and more space to improve the content. 
Time Management, Stress Management & Delegation 
While time and stress management is relatively clear to most people, the delegation leadership style stands for a leadership type when an individual is empowered to execution of autonomy. It is neither autocratic nor democratic leadership even though there is the freedom to choose. It's closer to the transformational type where the situation and individual skills come first as many leadership topics for managers confirm. For example, when a manager is eager to share responsibilities and control with their fellow employees, it can be considered autonomy, thus making a place for delegation. This is where time management and high levels of stress usually become an issue. The only way to address them is to set helpful alerts and avoid workplace procrastination. The workforce stress levels can only be managed when the attitude is right. 
The challenging part is that delegation cannot become possible without time management and the estimation of available resources. This is often addressed by leadership topics for group discussion. In other words, it would be useless to apply it when the stress levels exceed all the possible limits. Getting more autonomy for an employee would mean that people are even more disconnected, which is often a negative factor for project management. 
Disagreement Resolution & Change Management 
The most important element of disagreement resolution is empathy and the ability of a leader to stay in the shoes of another person. One must realize that some changes are inevitable and can be frustrating even for professionals. You must see the problem from several angles because a disagreement is always a conflict where an ability of a person to see things clearly often comes first. Change management is a complex process as it has to control both external and internal processes in a company or with a group of different people. As you explore leadership development topics, think about how a manager or a leader can grow by using these resolution techniques and the art of conversation. Choosing your ideas, make sure that you are interconnecting both concepts as a resolution of some crisis is always a management of the changes that have taken place. Therefore, it's relatively easier to reflect on these methods by using leadership presentation topics where you can use the famous cause-and-effect approach to writing. For example, you can talk about the racial or gender conflicts that seem hard to resolve, yet it's also one of the social disagreements that we must challenge and eliminate. 
Inspiring People 
The team behind the Nokia company once came up with a great slogan for connecting people. They have taken an easy way out by connecting their primary purpose of cell phone communication with the fact of people communicating via their devices. The same concept works well with leadership because it can inspire and influence people. As you are looking for the list of leadership topics, think of those ideas that motivate you and move you to the bottom of your being. Only then you will be able to inspire people to explore things further and follow a positive example provided. 
Brainstorming ideas for leadership training, proceed with the methods that can address a hypothetical problem because it will help you to determine whether your solutions can be efficient or not. Then see which method applies to the problem or an organizational issue you have or an essay prompt that you have been given. It will help you to narrow things down and provide relevant quotes when and if necessary. Take your time to explore and always start with an outline as it will make things easier for you! It is also how great leaders do as they prepare their work in advance!