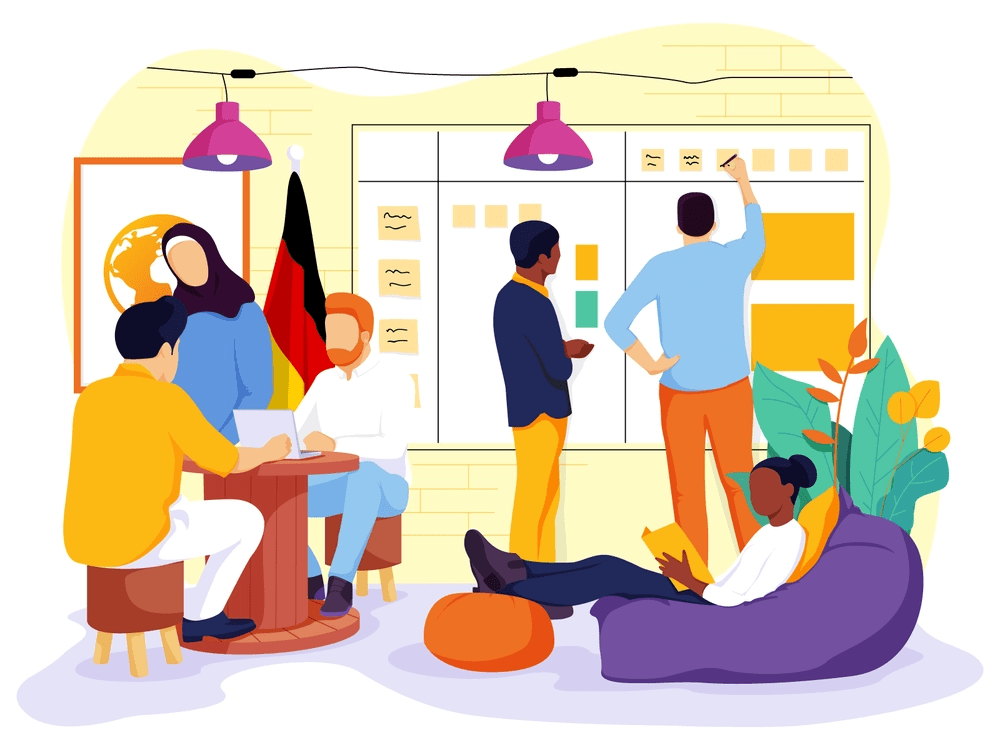 When you seek inspiration and want to push yourself forward, you have to get creative and look for those words that will help you to feel motivated. It can be a quote from the book or a movie quote from your favorite superhero, an athlete, or a celebrity that helps you to feel better and be yourself. It is a reason why study motivation quotes are so popular because they inspire us to read and explore, follow the best values, and implement acquired knowledge where it is applicable. Even the schoolchildren know that using a famous quote by Winnie The Pooh can help them to stay friendly and approach their studies as a responsibility. The same relates to college and university learners who need to show their best and follow those people who have achieved success through hard work, research, and dedication. 
This is how we learn! Keeping this fact in mind, we have collected fifty motivational quotes that will help you to find something that will take your studies to another level. When you introduce a saying in an essay or research project, it will show that you have done some research to make your writing even more inspirational. 
50 Motivational Quotes to Consider For Your Learning 
Speaking of study motivational quotes for students, we decided to choose not only the most famous but also those that are not so well-known. 
"Success is the sum of small efforts, repeated." (R Collier) 

"One day these 5 am's will make you a legend." (Author Unknown)

"You may encounter many defeats but you must not be defeated." (Maya Angelou) 

"Wake up determined, go to bed satisfied." (Author Unknown)

"The only place where success comes before work is in the dictionary." (Vidal Sassoon)

"Forget the mistake, remember the lesson." (Author Unknown)

"I find that the harder I work, the more luck I seem to have." (Thomas Jefferson)

"Education is the key to success." (Author Unknown)

"Why fit in when you were born to stand out?" (Dr. Seuss) 

"The future belongs to those who believe in the beauty of their dreams." (Eleanor Roosevelt) 
Now let us explore various study quotes that will fit students of all ages. Just say them to your younger sibling or a child and trust your heart as you will see their eyes sparkle with inspiration from a short phrase: 
"The best way to predict your future is to create it." (Abraham Lincoln) 

"There's no learning without trying lots of ideas and failing lots of times." (Jonathan Ive)

"Failure is the opportunity to begin again more intelligently." (Henry Ford)

"No one is perfect! That's why pencils have erasers." (Wolfgang Riebe)

"Always desire to learn something useful." (Sophocles) 

"Don't study until you get it

right

. Study until you can't get it wrong." (Author Unknown) 

"No kid is unsmart. Every kid's a genius at something." (Robin Sharma) 

"What we learn with pleasure, we never forget." (Alfred Mercier) 

"Poor is the pupil who does not surpass his master." (Leonardo da Vinci)

"Every child is gifted. They just unwrap their packages at different times." (Author Unknown)


Let us continue with the famous quotes about studying that you may already know well, yet it never hurts to remind of positive words again: 
"Every morning you have two choices: continue to sleep with your dreams or wake up and chase them." (Author Unknown) 

"It always seems impossible until it's done." (Author Unknown) 

"Strive for progress, not perfection." (Author Unknown)

"What seems to us as bitter trials are often blessings in disguise." (Oscar Wilde) 

"Don't let what you cannot do interfere with what you can do. (John Wooden)

"Just believe in yourself. Even if you don't, pretend that you do and, at some point, you will." (Venus Williams)

"Focus on one

thing

at a time, set your priority, and stick with one no matter what!" (Tyler Perry)

"If you get tired, learn to rest, not to quit." (Banksy)

"Hard work beats talent when talent doesn't work hard." (Author Unknown)

"Teach me how to think, not what to think." (Author Unknown)
Now let's proceed with the famous people we all know about who have achieved great success both as employees and entrepreneurs: 
"The greatest enemy of knowledge is not ignorance, it is the illusion of knowledge." (Stephen Hawking)

"Challenge yourself! It's the only path which leads to growth." (Morgan Freeman) 

"Technology is just a tool. In terms of getting the kids working together and motivating them, the teacher is the most important." (Bill Gates) 

"The people who are crazy enough to believe they can change the world are the ones who do." (Steve Jobs) 

"Success is most often achieved by those who don't know that failure is inevitable." (Coco Chanel) 

"We are what we repeatedly do. Excellence, therefore, is not an act but a habit." (Aristotle) 

"A person who never made a mistake never tried anything new!" (Albert Einstein)

"The secret of getting ahead is getting started." (Mark Twain) 

"Education is the most powerful weapon which you can use to

change

the world." (Nelson Mandela) 

"I've learned it's important not to limit yourself. You can do whatever you really love to do, no matter what it is." (Ryan Gosling) 
As for the final bunch, we took a look through 100 inspirational ideas, and here is a little bit of everything to help you keep motivated as you learn and keep going through the challenges: 
"All great leaders are readers." (Author Unknown)

"Education is the passport to the future, for tomorrow belongs to those who prepare for it today." (Malcolm X)

"College is tough, but so are you!" (Author Unknown)

"College is about three things: homework, fun, and sleep... but you can only choose two." (Andy Stern) 

"There is no elevator to success! You have to take the stairs." (Author Unknown) 

"Success is the sum of small efforts, repeated day-in and day-out." (Robert Collier) 

"The things taught in schools and colleges are not an education, but the means to an education." (Author Unknown) 

"Never give up because great things take time." (Author Unknown) 

"Work hard in silence! Let your success do the noise." (Author Unknown) 

"Education is our passport to the future. For tomorrow belongs to the people who study." (Author Unknown) 
How Do We Learn From Quotes? 
Here is one of the most important aspects to consider when you are dealing with inspiring study quotes. It means that you should use actionable tips as you learn. For example: 
- Motivational quotes help you to set clear goals and avoid procrastination or making Monday your lazy day. 
"Procrastination is the thief of time." - Charles Dickens. 
- Take responsibility as you learn as you will be free to manage your time and life. 
"Responsibility is the price of freedom." - Elbert Hubbard. 
- Push yourself through the challenges as you overcome the fear of failing because it is the only thing that can limit you as you start your studies. 
"There is only one thing that makes a dream impossible to achieve: the fear of failure." (Paulo Coelho)  
- You start to learn outside the box and think differently. As Tim Ferriss says, one should act the same way too! 
"It isn't enough to think outside the box. Thinking is passive. Get used to acting outside the box." - Tim Ferriss.
- You learn how to listen to others because listening is an integral part of learning. Stay polite, be kind to others, and remember that if you know how to listen, you will always learn in a much better way. 
"If you're not listening, you're not learning." - Lyndon Baines Johnson. 
- You approach success in another way and take one step at a time. Remember that there is no specific mark that can say that you have learned it all! You have to become a part of the process as you learn. 
"College learning is a journey, not a destination. The process is what helps you grow and learn." (Author Unknown) 
- You learn how to reward yourself and realize that you will get there. It is important to give yourself due credit for every achievement even if it is something minor. After all, only you know how much it took to get there! 
"Celebrate personal victories because no one else understands what it took to accomplish them." (Author Unknown) 
Most importantly, it is extremely fun to use various goal study hard quotes, and explore what has been said before in books, movies, and other sources. Sometimes a short phrase spoken by your school teacher or a college professor will help you through all the challenges and the difficult times when you need to get yourself together and continue with your studies. Keeping things inspiring as it's what helps to get you there! 
The Inspiration Matters! 
The majority of college students, bloggers, musicians, writers, famous athletes, entertainers, or simple people who are involved in studies have at least three phrases that motivate them through every stage of life. As they turn to famous motivational quotes or something they have read or heard before, they achieve academic success thanks to inspiration. The trick with the positive study quotes is that they help your mind to switch from stress and anxiety to success and stress relief. The inspiration you get will push you forward and help you to feel more confident as you learn that you are not alone. Some quotes will make you smile and be a good friend when you need support or something that can boost your student's confidence fast. Just choose the one that works for you! 
Even the most boring and complex tasks become easier when you are turning to inspiration and start to approach your work differently. It always takes time and effort to achieve something and the quotes help you to understand that because people that will work hard will get there sooner or later because the good things come to those who believe in what they do and show true learning passion. All the famous people share their knowledge because they know what has helped them to stay true to what they believe in even though other people show little care or trust. It is a reason why so many motivational quotes for college students help them to overcome challenges.