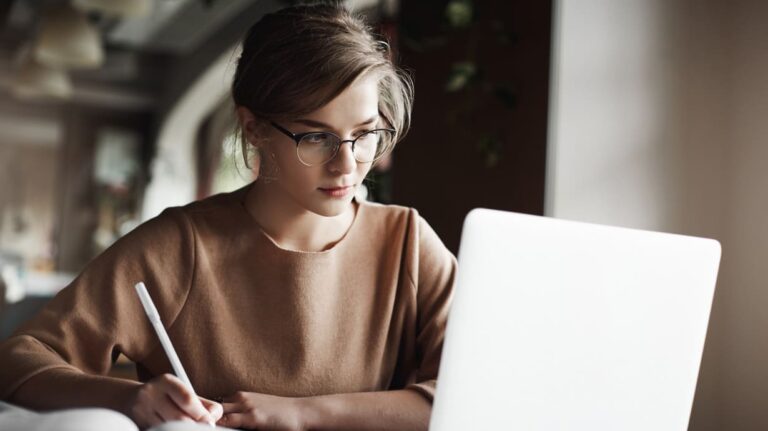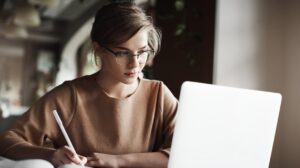 The COVID-19 pandemic has shaken the world worse than anyone could have ever imagined. The impact on people's personal lives has been disastrous, and the economy is still suffering. However, the most difficult times are behind us. People are getting vaccinated, the number of affected people are gradually dropping, and the world is slowly healing.
One good thing that the pandemic has brought to light is the exciting prospect of digital learning. This concept has been around for a while, but it hasn't been as prominent as it is now.
These days, not all people are going to the office or school – they're handling their work and studies from their own homes over the internet. With that in mind, let's take a more detailed look at the best digital learning tools that make getting proper education from home simpler than ever. 
Undeniable Benefits of
Distance Learning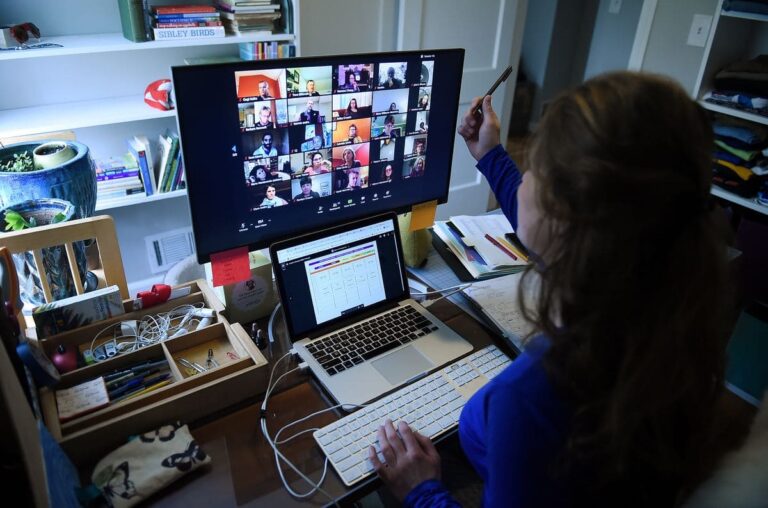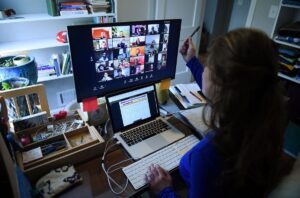 Remote learning is just like real learning – you're just not visiting an institution physically. Instead, you're likely attending a digital class and presentation from your home office or even the dining room table. It's a little bit different from conventional learning, but that's not to say that it's worse in any way.
Learning from home can be a blessing, as it allows people to engage with the process in the most comfortable way possible. Distance learning also allows people all over the word to access the best education. 
The benefits of digital learning are:
Added simplicity

Increased engagement

Improved

learning

methods

Software assisted

learning

Innovative methodologies

More accessibility 
There is a wide selection of colleges worldwide, especially in the US, that offer digital remote learning – taking it from the classroom to the household.
Main Types of Remote Learning and their Pros/Cons
Not all distance learning is the same, as there are many different types with their own unique characteristics. Below, we'll outline six different versions of distance learning, all of which come with their respective pros and cons. 
Synchronous
learning
Synchronous learning is a special type of distance learning that allows students to attend live online classes. At the moment, it's the most popular form of distance digital learning and is being employed by most universities and educational institutions around the world. 
Most of them will have a sanctioned software such as Zoom to help with "online classes" that enable synchronous learning.
Asynchronous
learning
Asynchronous learning is the complete opposite of synchronous classes. A student does not attend any online classes, though he gets the learning materials and is able to study at his/her own pace. Then such students are required to attend tests, most of which are either live or monitored to ensure no cases of cheating are taking place. 
Asynchronous learning has been available for a long time, just not in its latest digital form. People have been both homeschooled and received materials from educational institutions long before the internet was a thing. Still, by digitizing this type of learning, we're heading into a new, self-paced era of education. 
Video conferencing 
Video conferencing is just what the name implies – you get new knowledge through video chat. It is another learning method enabled by software, but it requires a webcam. Video conferences are all the rage across all communication channels, business and education alike.

In terms of education, video conferencing is imperative for things such as demonstrations and experiments. While you can learn theory remotely, getting an accurate representation of the practice is more challenging, but video conferencing makes it possible.
Computer distance learning
Computer distance learning is one of the most popular and primitive ways of eLearning that has been around ever since students started using the internet on a daily basis. This type of remote learning encompasses all academic activities from getting the learning plans beforehand and studying them to attending university through a digital medium. 
Online courses with an open schedule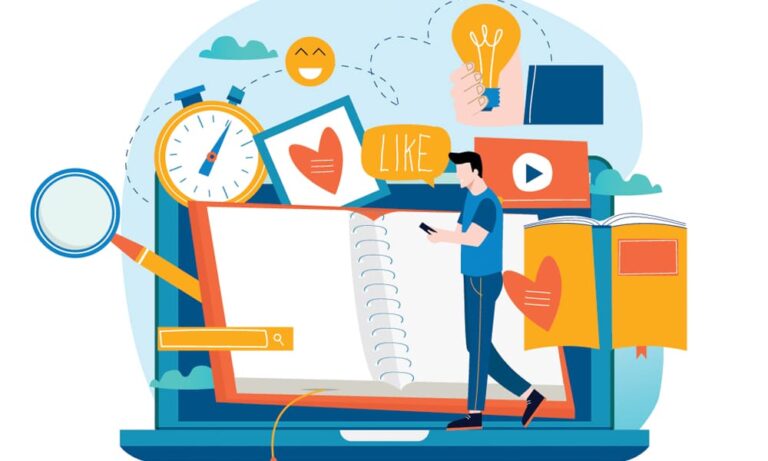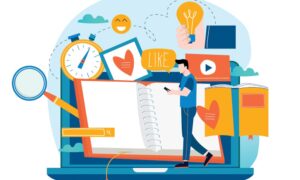 Online learning really exploded onto the scene with the rise of online courses. Courses and seminars have always been a huge part of traditional learning, and bringing them into the digital world made things a lot easier and more convenient for students. 
Online courses with an open schedule mean you can attend fully certified remote online courses at your own pace, on your own time. Usually, they have a deadline that you'll have to fully finish the course by, but how you organize your time is entirely up to you. 
Hybrid
Learning
Hybrid learning is an experimental concept that combines both digital and in-person learning. By all accounts, hybrid classes will likely become the standard in the future. The Main idea behind this practice is to supplement real-life learning with digital materials, tests, and content – while handling in-person class-based learning on a semi-regular basis. 
Perhaps the most popular type of hybrid classes are hyflex classes, which are the next step in the evolution of education. Hyflex classes are hybrid learning classes that present flexible hours that allow students to schedule and change their attendance every week from in-class to online learning. 
Useful Tools You Will Definitely Need While on Distance
Learning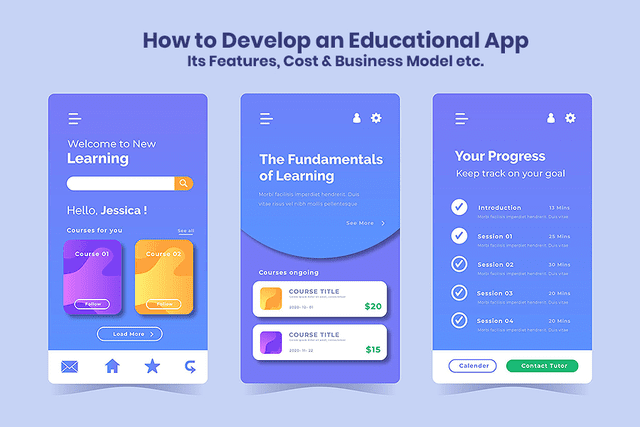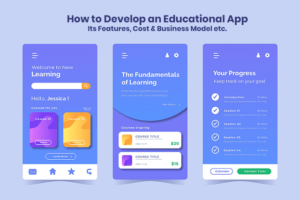 There are more distance learning tools than one can list in a single article, all of which vary widely in quality. Some you can't live without – others are just a burden. In this section, we'll outline seven different categories of digital distance learning tools and list our top pick for which tool might be the best for the job. 
Communication Tools 
Learning material is communicated through different channels, and the way the process of delivery is performed influences the information retention rate. It's used to educate and inspire, so it should have a top-tier tool to accompany it.
The two useful tools in the digital world for communication are Zoom and Discord. While Discord has changed its image to fit more professional environments, Zoom still dominates the education communication space. 
Whether you're using Zoom or Discord, you'll find that aside from both tools being completely free, they're also equally easy to use. Using these tools is effortless, as they're made to fit the broadest possible demographic. 
Progress Tracking Tools
Tracking your progress while studying can be a nightmare. Thankfully, these days, you don't need to do it on your own, as there are numerous tracking tools available on the internet, and most of them are free. These tools are useful when you want to monitor your accomplishments, what you've done, and what needs to be done.
The premiere progress tracing tool in the digital distance education world is Podio. It includes all functions required to index and track your education progress. Furthermore, Podio is straightforward to use, making the whole progress tracking process a breeze.

Content Creation Tools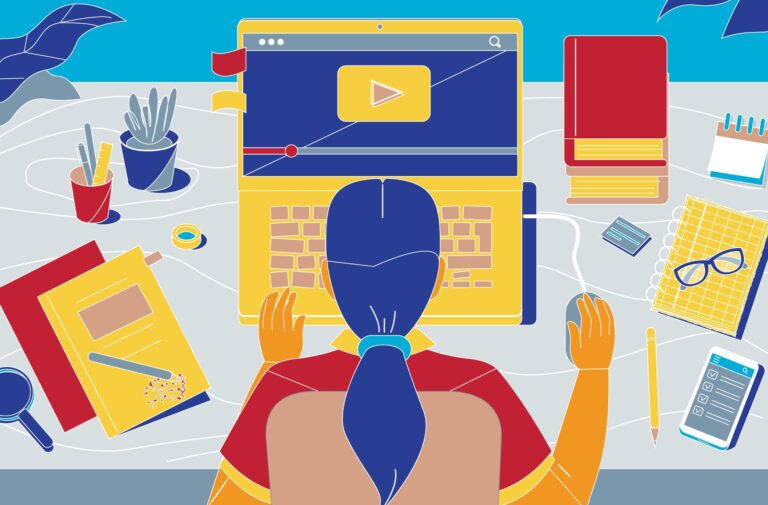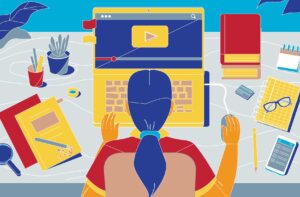 Content creation is one of the biggest things in modern education – and that's why you'll need a whole range of content creation tools. The best on the market is also the most all-encompassing solution – Google. 
Google Docs, Google Slides, and Google Sheets are the most popular content creation tools for educational purposes, used all across the internet. Since they're effortless to use and can be used to create virtually anything and save it in a vast range of formats, that makes them very popular with many remote education specialists and students alike.

People use all the Google tools for both education and business, and that's because they're very easy to use and one of the most powerful distance learning tools on the market. Depending on your tool of choice, you've likely come across something similar, as it's very similar to the MS office package. 
Homework
Management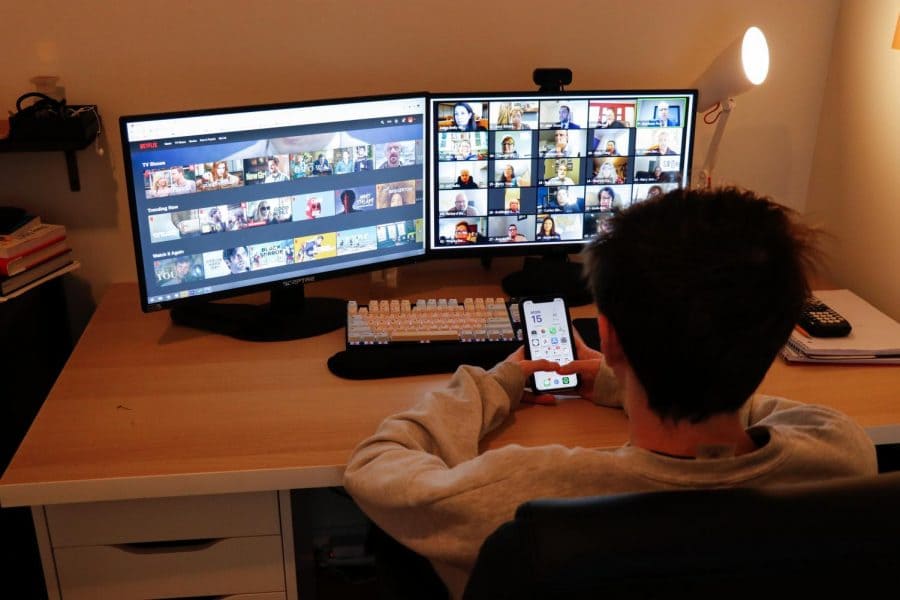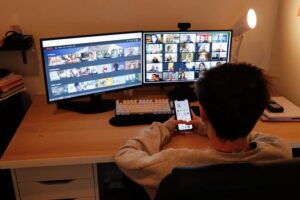 Managing homework is not only tricky, but it can also get pretty annoying at times. The more schoolwork you have to do, the more it tends to stack up, especially when you're not attending the classes themselves. While some students find that digital learning on their terms boosts productivity, others tend to think that it's a great way to enable procrastination.
Luckily, certain types of software can help you manage the workload, especially when it comes to homework. There are more than a few, in fact, with the most popular one being Kami. It is a fantastic software that lets you organize and do your homework in an achievable and realistic manner.

Digital Field Trips
Digital field trips are an increasingly popular way to experience far away places without ever leaving the comfort of your own home. With distance learning tools such as Google Earth, you can explore every nook and cranny of the world just with your computer.
Google Earth is not the only tool on the market, but it is by far the most elaborate and well-developed one, allowing you to visit any place you'd like in a couple of clicks.

Navigating google earth is simple – all you need to do is visit the website and turn around the virtual globe. Once you've found somewhere you'd like to go – it's as easy as dragging the little character and placing him on the street, allowing you to view a fully 3D realistic version of the world. 
Other Effective Tools for Your Studying
Now, not all education is the same. Some people are pursuing a specialized education and need specialized tools. Since the evolution of eLearning and the prospect of digital distance learning, many useful tools have come out for both broader and more specialized applications.
Screencastify
Screencastify is a web app for chrome that allows you to record what you're doing on the browser. It's an essential digital education tool that allows you to create quick videos or video assignments, as well as track your progress. It's both free and easy to use and is sometimes required by professional education institutions for tests. 
Edpuzzle
The gamification of learning has long been a popular prospect, and Edpuzzle is one of the more interesting SaaS providers that enables that. Edpuzzle allows for the seamless creation of digital puzzles and interactive lessons, allowing remote educators to teach more effectively and students to interact with the learning material.
GIMP
We've talked about documents, tables, and spreadsheets – but what about art? When it comes to actually designing something, there is no better free tool on the market than GIMP. GIMP is well known in the designer world for being a great and free alternative to other software such as Photoshop. 
In Conclusion
There are a lot of distance learning tools that help digital education and eLearning reach mass adoption. We're slowly but surely transitioning into a new, more refined way of learning through the combination of cutting-edge software and new education methodologies.
The world slowed down during the pandemic, and there was a rush to find a quick and efficient solution. However, the pandemic has been here for a while now, and developers have had time to refine these solutions.
One good thing that came out of this global tragedy is the prospect of digitization, bringing traditional tasks such as learning and business to the digital world. The post-covid world will allow us to return to normal, but not the day-to-day life that we once knew – we can look forward to a new "normal", which will heavily emphasize digital solutions, remote work, and distance learning.