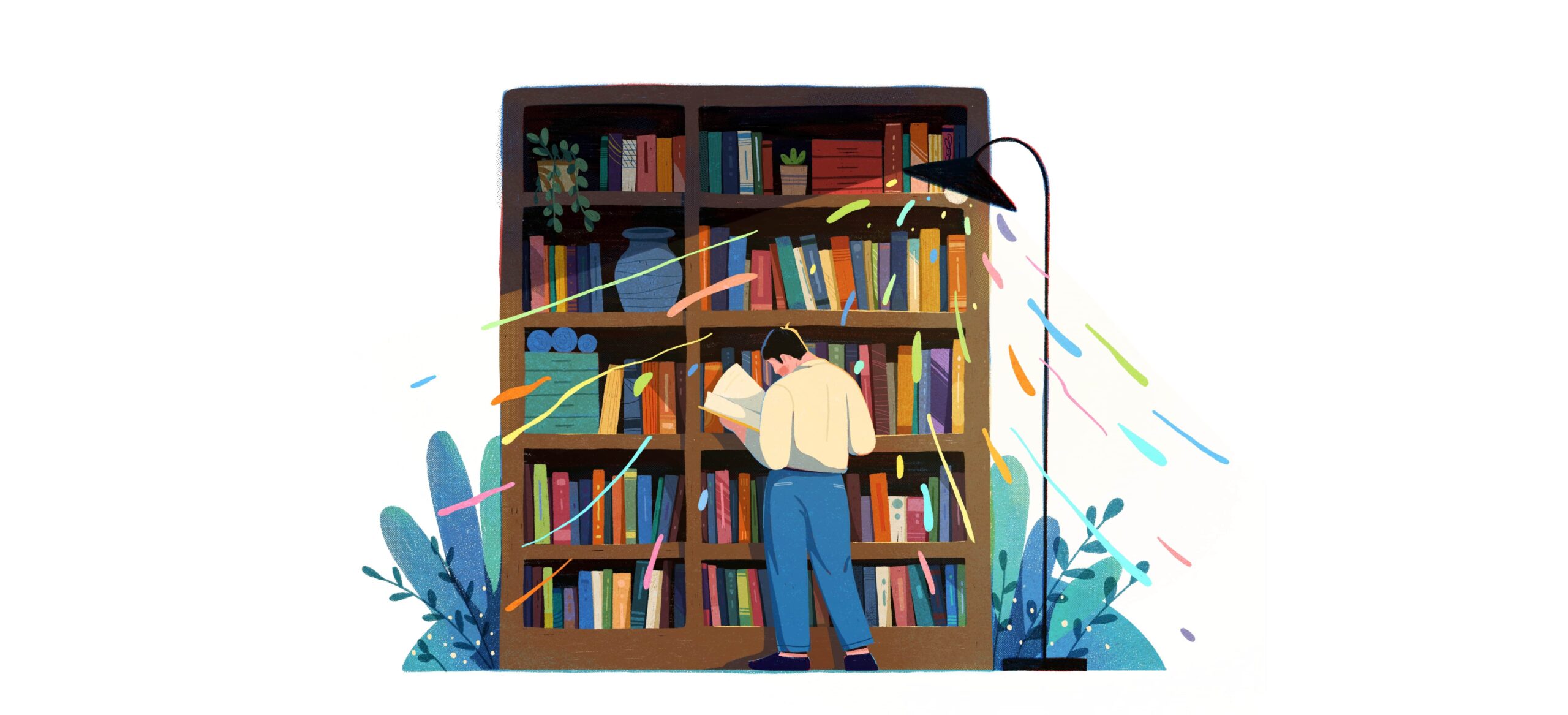 Books - books give you everything. From gripping entertainment and "the more you know" discoveries to improved literacy, focus, and imaginative abilities. From THE most highly available and essential form of brain exercise and information gathering to reduced stress, increased motivation, and better sleep. 
It goes without saying that reading books is a world of its own, where you can be entertained in the most intelligent, long-term useful way. That is, if you have good books to read. Another summer comes right around the corner, which is an awesome chance for you to either start off or update and expand your list of must-reads.
Here are some proven musts and gems recommended to help you keep it diverse and highly entertaining/engaging at the same time.
Gripping tales to start off the summer
In case you've gone a bit rusty with your reading habits lately, it would be perfect to refresh your perception of written experiences with some truly gripping works that literally suck you in and don't let go (oftentimes, lingering long after they have been fully read).
The Mountain Story by Lori Lansens
Set in the course of an ill-planned roundtrip hike in the mountains which ends quite unexpectedly for the book's four protagonists, The Mountain Story won't ease its grip on you once you start it. It's difficult not to either sympathize or empathize with all the characters, each bringing a lifestory baggage of their own. The biggest hook here is that beneath all the survival story/adventure labels, there lies something much deeper, richer, and more complex.
"Lori Lansens has created a heart-pounder of a book that is every bit as much of an emotional roller-coaster as an adventurous one" - New York Times bestselling author Jodi Picoult.
Neverwhere by Neil Gaiman
If you're in for a moody, atmospheric yet wittingly described immersion into the mystical ocean of urban fantasy, this gothic tale of the warped realm of "London Below" is definitely your cup of tea. It's almost like an author's own version of Alice in Wonderland, with a story of an average guy living an average life only to come across the most sudden and baffling change - a major shift in the perception of reality as it is. 
The subdivision of the protagonist's reality into London Above and London Below not only makes a whole separate character out of the big city. It invites a great deal of mindful reflection while it is truly difficult to put the book down once you give it even a slight read. 
"It's virtually impossible to read more than ten words by Neil Gaiman and not wish he would tell you the rest of the story" - Observer.
Good Company by Cynthia D'Aprix Sweeney
Now this one is on an easier, more life-like side of thing, with the main focus put on Flora - a woman that comes across an unexpected secret her husband has been hiding for years that turns her personal life and relationships into a newly-formed chaos. 
The way she has to adapt and experience a myriad of sudden findings is described in terms of a true page-turner that makes you heavily analyze the role of friendship in your life. Good Company is humorous, insightful, and touching.
"Plumbs the depths of marriage, motherhood and friendship with warmth and wit. I devoured it in one gulp!" - Maria Semple.
"Know your stuff" works to better understand life
Books remain the main source of knowledge and brain-booster information. The following works are definite non-fiction musts that help better understand what\s going on around you, inside you, and beyond your everyday living constraints. Some of these are really the top must read books of all time.
Sapiens. A Brief History of Humankind by Yuval Noah Harari
This book is the best you can get in terms of the explanation of where you come from as a human being that doesn't blow your mind too much with pure science. You get a very unique, authentic take on the human race development analysis that does what not a single school book can do - makes history exciting. Brilliantly written as a whole, this is a collection of thoughts of an inquisitive man who dedicated his life to science but doesn't want to bore you asleep with his thesis.
"Harari, an Israeli historian, delves into humanity's history, exploring why Homo sapiens — once just one human species among several — dominated. This sweeping account attempts to tell a genetic, cultural and social history, with a particular focus on the roles of cognition and agricultural and scientific advancements in our evolution." - New York Times.
To various extents, the global COVID-19 pandemic has changed our lives and become a firm part of the modern world, creating this great "life before, life after" subdivision. And as much as it was and still is happening right before your eyes, how much do you know about the mechanisms of pandemic? 
With Pandemic the book, you are to learn that it works in interestingly intricate ways and goes deeper than you thought by exploring the history of various infectious diseases and pandemics they cause. A heavy dose of absolutely unique to a regular reader information is delivered in a very accessible, page-turner manner, putting this one among the best books of all time as a whole.
"Shah proves a disquieting Virgil, guiding us through the hells ruled by [infectious diseases]... the power of Shah's account lies in her ability to track simultaneously the multiple dimensions of the public-health crises we are facing." - The Chicago Tribune.
The Sixth Extinction: An Unnatural History by Elizabeth Kolbert
Ever wondered whether the hype around global warming and climate change is worth the noise? This high-quality, insightful yet accessible analysis of mass extinctions that took place on our planet, their probable causes, and related factors may as well clarify those questions for you once and for all. 
The Pulitzer-prize-winning work explores the scale of damage done to nature by humans over the past 200,000 or so years and sheds the light on how various species and forms of life adapt to the shifting conditions. All based on an exciting cross-disciplinary research. A definite must-read for everybody wishing to ultimately "stay in the know".
Light reads just for fun
We cannot and should not ignore the importance of taking one's mind off of things and simply having a nice mental rest. These lighthearted stories should make a great post-workday bed read and lift your spirits when you're down.
The Storied Life of A. J. Fikry by Gabrielle Zevin
The simple description of an ordinary bookstore owner that hit the not-so-bright period of his life just seeps positively existential vibes. It is only our luck that we get to join in and share life-turning experiences of this cranky guy as his life is interwoven with a variety of stories inside the story. The starting point for a major change being Mr. Firky receiving a mysterious package from a mysterious sender.
"A wonderful, moving, endearing story of redemption and transformation that will sing in your heart for a very, very long time." - Garth Stein, author of The Art of Racing in the Rain.
Crazy Rich Asians by Kevin Kwan
Haven't read this one yet? It's about time because we are here to tell you that all the hype isn't in vain. This exhilaratingly fun story set in the trilogy of books offers an exciting, engaging take on the classic "meet the parents" scenario. Only here, an American gal meets insanely rich Singaporean parents of an Asian guy, setting off a uniquely humorous chain of happenings and circumstances.
"There's rich, there's filthy rich, and then there's crazy rich ... A Pride and Prejudice-like send-up about an heir bringing his Chinese-American girlfriend home to meet his ancestor-obsessed family." - People.
Truly one of the absolute light-hearted books to read about a 20-something-year-old guy Daniel that is partially disabled yet gradually filled with determination to achieve the main goal of the book (getting to know "the girl next door", of course). We are not reading the book here, we are reading Daniel's thoughts. As such, it almost feels like we're living along with him inside his head and taking part in his flow of thinking.
A visually-supplemented bonus
Here's a special recommendation to finish off the list on a high note and give you something to shake up your summer reading agenda. If you aren't familiar with the works of Craig Tompson ("Good-bye, Chunky Rice", "Habibi"), you're definitely in for a treat with this one. And no, books with pictures aren't just for kids - it is a graphic novel, not a serialized comic book.
Blankets by Craig Thompson
An autobiographical graphic novel that delivers a warm coming-of-age tale about a guy gradually coming to terms with the essential aspects of life - growing up into an adult, establishing oneself socially, struggling with one's role in the world, and love, whole lotta love. The story here has the perfect accompanying art that brings all the characters and book attributes to life for you, at least visually. An ideal read to relax your imagination during your big summer read.
"Quaint, meditative and sometimes dreamy, blankets will take you straight back to your first kiss." - The Guardian.
Must Read Books for the Summer - Summary
Most of us lead busy, enriched with the benefits of modern civilization lives and there is commonly either not enough time or desire to sit and read a book. However, we must understand that the picture of our lives cannot be harmonious and complete without the precious moments of solitary imagination. Above are the books everyone should read in order to realize once again how immersive, insightful, and enriching the world of reading can be.
Hope you enjoy the list. If you need to write a book review of your own or are looking to create an analysis of a certain work - feel free to use our free essay examples to do it professionally without going far.