For centuries, word-of-mouth marketing (WOMM) has influenced purchasing decisions on everything from buying a new car to restaurant recommendations to software vendors. It's no coincidence that you and your network share a few of the same favorite things. Who doesn't love hearing about a great product or service from a trustworthy source?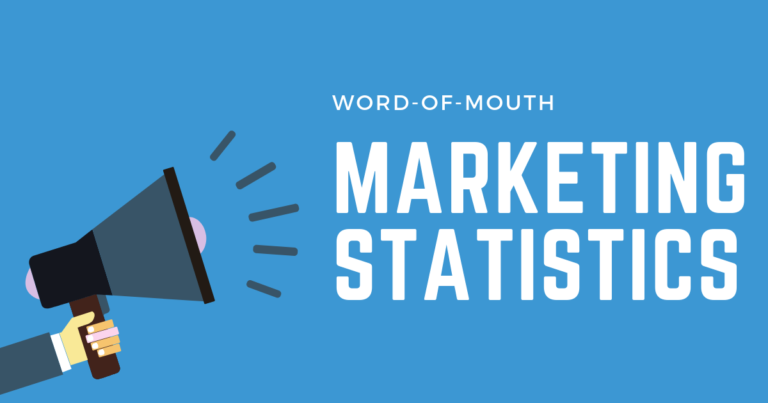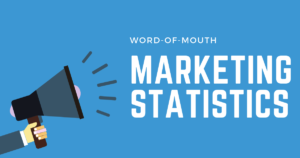 As more brands work to boost their lead acquisition process using organic networks, there's much to gain from developing a killer word-of-mouth marketing strategy. The idea of "going viral" is often times the first thought to enter the minds of marketers when it comes to strategizing how to harness the power of WOMM. While it would be nice for every single campaign to end up on Mashable or Buzzfeed, marketing by word-of-mouth has invaluable impacts on your brand beyond one-time viral campaigns.
By building trust with their customers, companies are simultaneously creating brand ambassadors that are willing to share products or services with their network. Jay Baer shared that 92% of consumers trust recommendations from people they know directly, and anonymous reviewers have a 70% trust rate when they post online about a brand.
Word-of-mouth interactions have been impacting businesses for as long as commerce has been around. In today's digital world, word-of-mouth opportunities are always at our fingertips – so much so, that we pulled a comprehensive list of word-of-mouth marketing statistics to show the value of this age-old phenomenon.
---
The Value of Word-of-Mouth Marketing
There's no question that WOM marketing is the best way to engage customers and drive more sales for brands across verticals. How brands engage with their customers is quickly changing in both tone and strategy. As trust in paid advertising declines, word-of-mouth marketing benefits via social networks and organic reach have become effective ways of leveraging this strategy.
83% of consumers say they either completely or somewhat trust recommendations from family, colleagues, and friends about products and services – making these recommendations the highest ranked source for trustworthiness.
90% of people trust suggestions from family and friends.
70% of people trust consumer reviews online.
74% of consumers identify word-of-mouth as a key influencer in their purchasing decision.
72% of people get news from friends and family, making word-of-mouth the most popular channel for sharing.
68% of people trust online opinions from other consumers, which places online opinions as the third most trusted source of product information.
88% of people trust online reviews written by other consumers as much as they trust recommendations from personal contacts.
32% of consumers trust online reviews only if there are multiple customer reviews.
30% of people give online reviews equal trust when they believe them to be authentic.
26% of people trust online reviews depending on the type of business.
72% of consumers say reading positive customer reviews increase their trust in a business; it takes, on average, 2-6 reviews to get 56% of them to this point.
Consumers discuss specific brands casually 90x per week.
On social media, 58% of consumers share their positive experiences with a company, and ask family, colleagues, and friends for their opinions about brands.
91% of B2B buyers are influenced by word-of-mouth when making their buying decision.
61% of IT buyers report that colleague recommendations are the most important factor when making a purchase decision.
56% of B2B purchasers look to offline word-of-mouth as a source of information and advice, and this number jumps to 88% when online word-of-mouth sources are included.
Word-of-mouth has been shown to improve marketing effectiveness by up to 54%.
When specific case studies were analyzed, researchers found a 10% increase in word-of-mouth (off and online) translated into a sales lifts between 0.2 – 1.5%.
84% of consumers reported always or sometimes taking action based on personal recommendations.
70% of consumers reported always or sometimes taking action based on online consumer opinions.
The average value of a Facebook fan in certain consumer categories is $174.
43% of social media users report buying a product after sharing or favoriting it on Facebook, Twitter, or Pinterest.
Over half of purchases inspired by social media sharing occur within 1 week of sharing or favoriting, and 80% of purchases resulting from social media shares occur within 3 weeks of sharing.
71% of people are more likely to purchase when referred by social media.
Millennials ranked word-of-mouth as the #1 influencer in their purchasing decisions about clothes, packaged goods, big-ticket items (like travel and electronics), and financial products. Baby Boomers also ranked word-of-mouth as being most influential in their purchasing decisions about big-ticket items and financial products.
79% of people say their primary reason for "liking" a company's Facebook page is to get discounts.
81% of people said they're influenced by what their friends share on social media.
77% of brand conversations on social media are people looking for advice, information, or help.
18% of engaged conversation on social networks were positive reviews of the brand.
85% of website visitors find visual user-generated content more influential than brand photos or videos.
Brands that inspire a higher emotional intensity receive 3x as much word-of-mouth as less emotionally-connected brands. The same academic study also found that highly differentiated brands earn more positive word-of-mouth.
Despite assumptions that Gen C only describes millennials, 39% of the world's Gen C'ers are over 35 years old. 75% of Gen C'ers curate and share online content every week.
66% of respondents under the age of 34 are likely to give a referral after receiving social recognition.
More than 50% of respondents are likely to give a referral if offered a direct incentive, social recognition or access to an exclusive loyalty program.
39% of respondents say monetary or material incentives such as discounts, free swag or gift cards greatly increase their chances of referring a brand.
64% of WOMMA survey respondents mostly or completely agree that word-of-mouth marketing is more effective than traditional marketing.
49% of people say they rely on recommendations from influencers when making purchase decisions.
50% of marketers have incorporated word-of-mouth marketing into their traditional marketing campaigns.
70% of marketers are planning to increase their online WOMM spend, and 29% will increase their offline word-of-mouth marketing spend.
82% use word-of-mouth marketing to increase their brand awareness, but 43% expect word-of-mouth marketing to improve their direct sales.
Recommendations are one of the top five influences on brand decisions before consumers go shopping.